Touchless soap dispenser Blitzwolf BW-FD1 white
Waterproof foam soap dispenser with a large volume. Infrared technology enables the activation of the dispenser in just 0.25 s after the detection of hands. The sensor registers movement from 4-7 cm distance.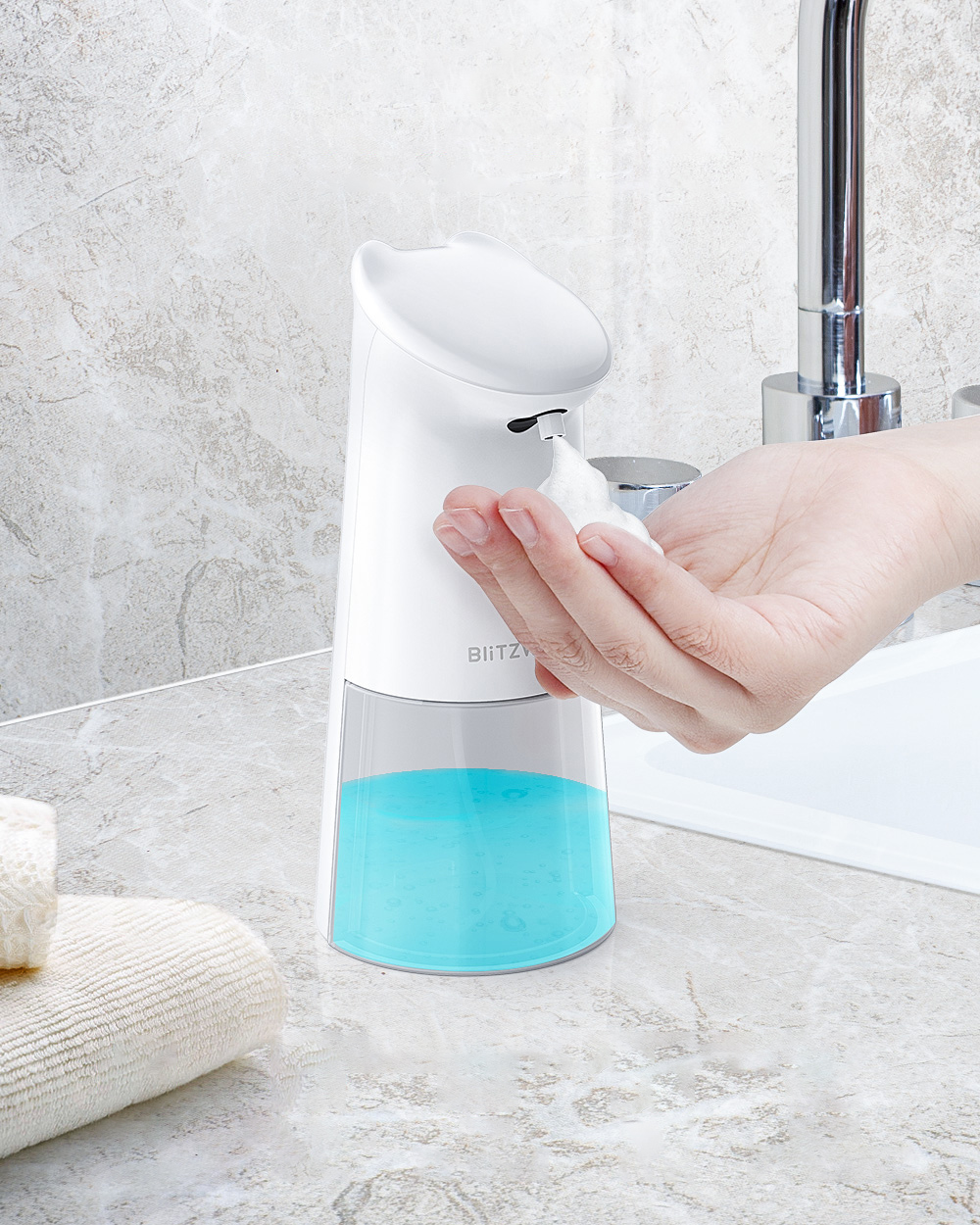 A thoughtful design
IPX4 water resistance ensures safe use of the dispenser in the bathroom or kitchen. Low power consumption ensures long operation time (the dispenser operates on AA batteries). Innovative method of fluid saving causes that it transforms into foam, soap consumption is reduced by 50%. The large capacity allows for rare refills.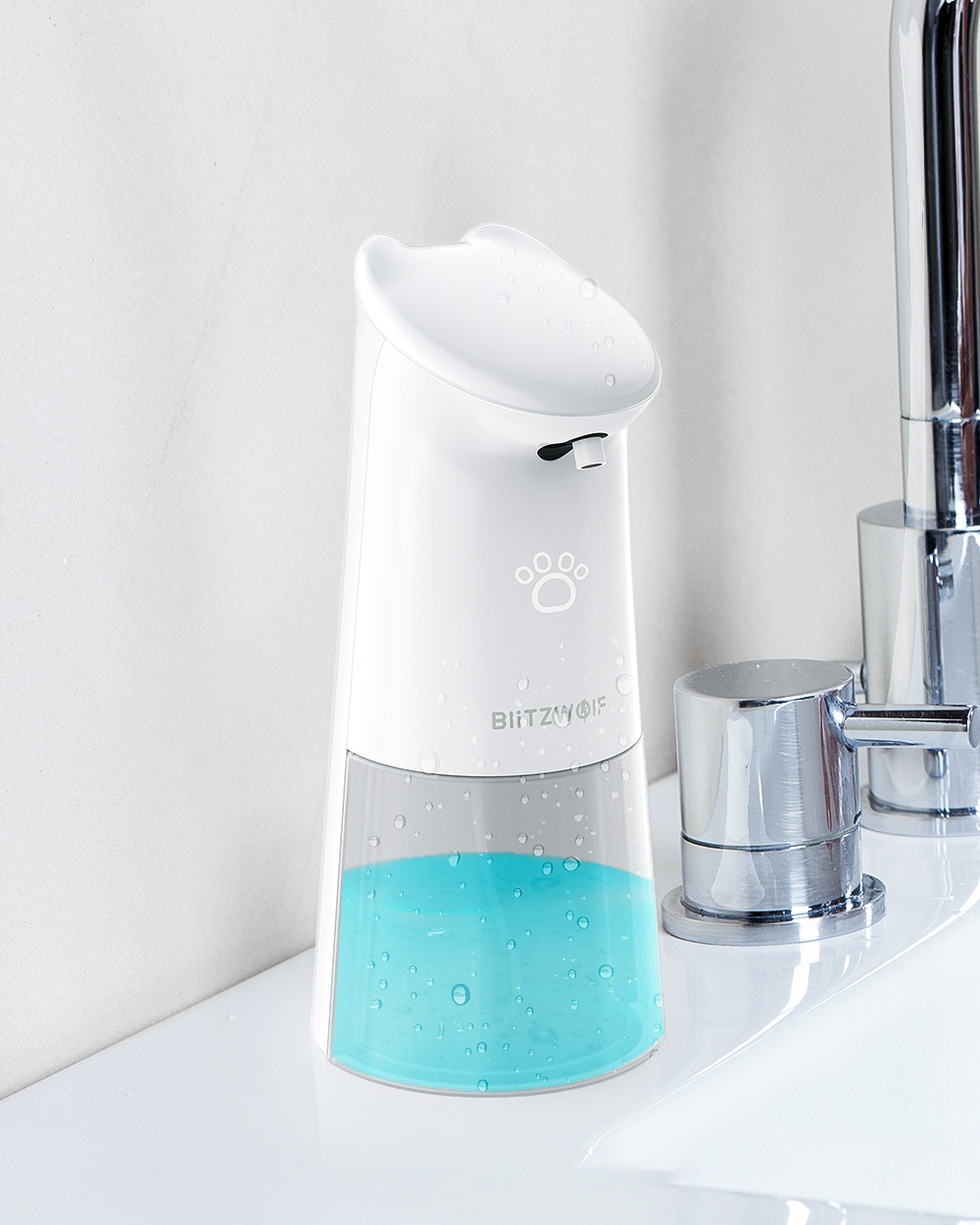 Aesthetic and practical
The hand disinfection bottle is made of high-quality matt, transparent material that allows you to see the current liquid content. A small LED indicates whether the device is switched on. Its small size makes the dispenser perfect for any bathroom or kitchen.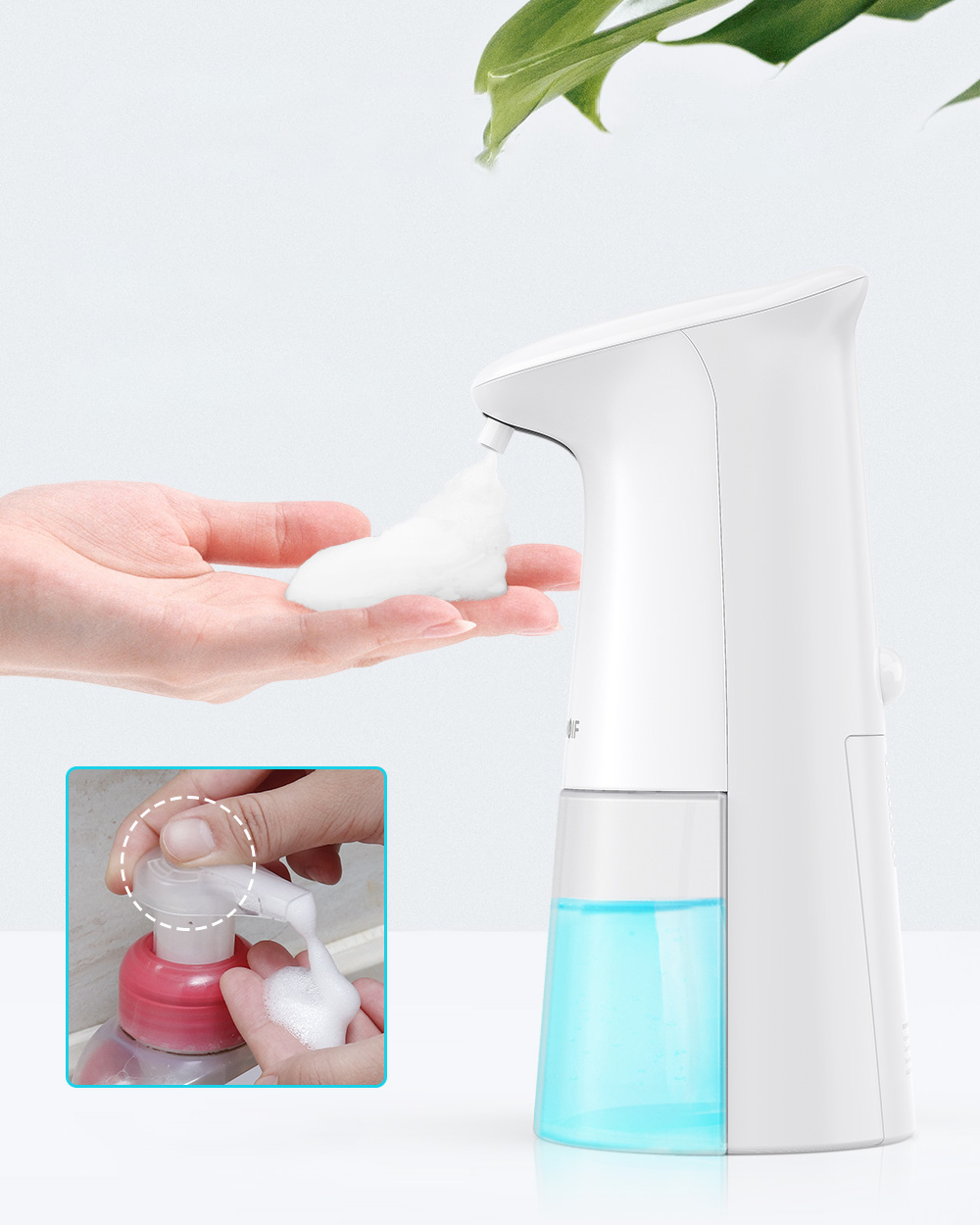 Specification:
Rated current: 0,22 A
Rated voltage: 4,5 V
Sensing range: 4 - 7 cm
Volume: 240mL
Dimensions: 88 x 88 x 198 mm
Weight: 243 g
Color: White