How to Shop?
Supported browsers: Internet Explorer: 9+ ; Opera, Chrome, Edge, Firefox, Safari: most current versions; Safari Mobile iOS: 7+

Shopping in Anodas electronics stores can be done by visiting one of the stores or placing an order online:
1) Select the goods you want to buy by clicking "Add to cart". A box will appear informing you that the cart has been successfully added;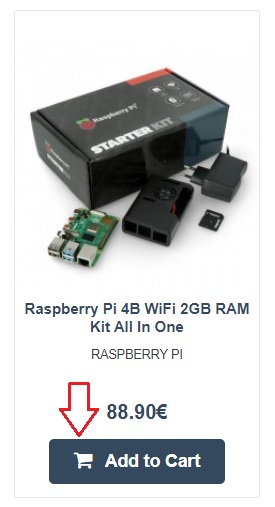 2) Click on the cart, a box will appear with your added items. Click "Checkout" and you will be redirected to the order cart;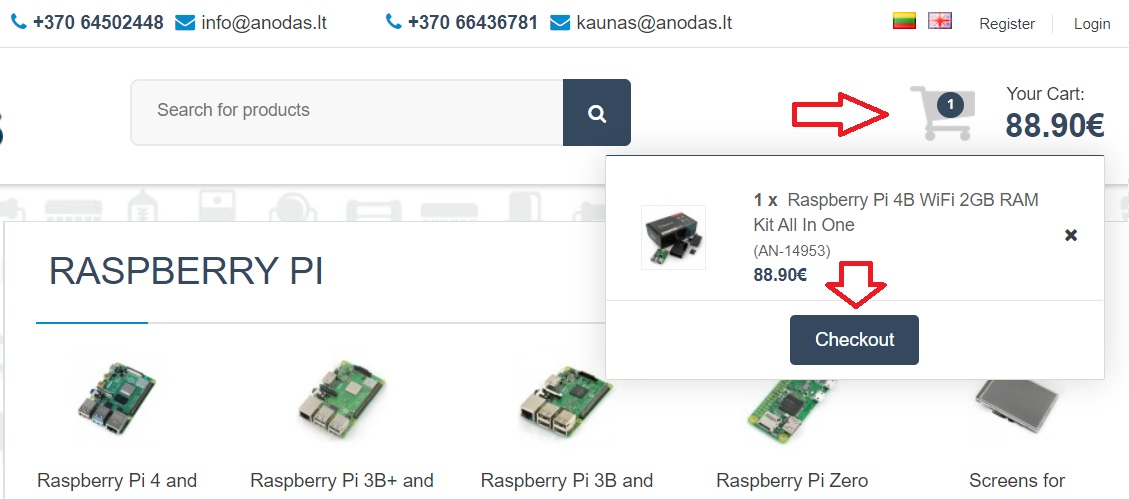 3) If you do not want to register, fill in the data. If you are registered, log in to your account;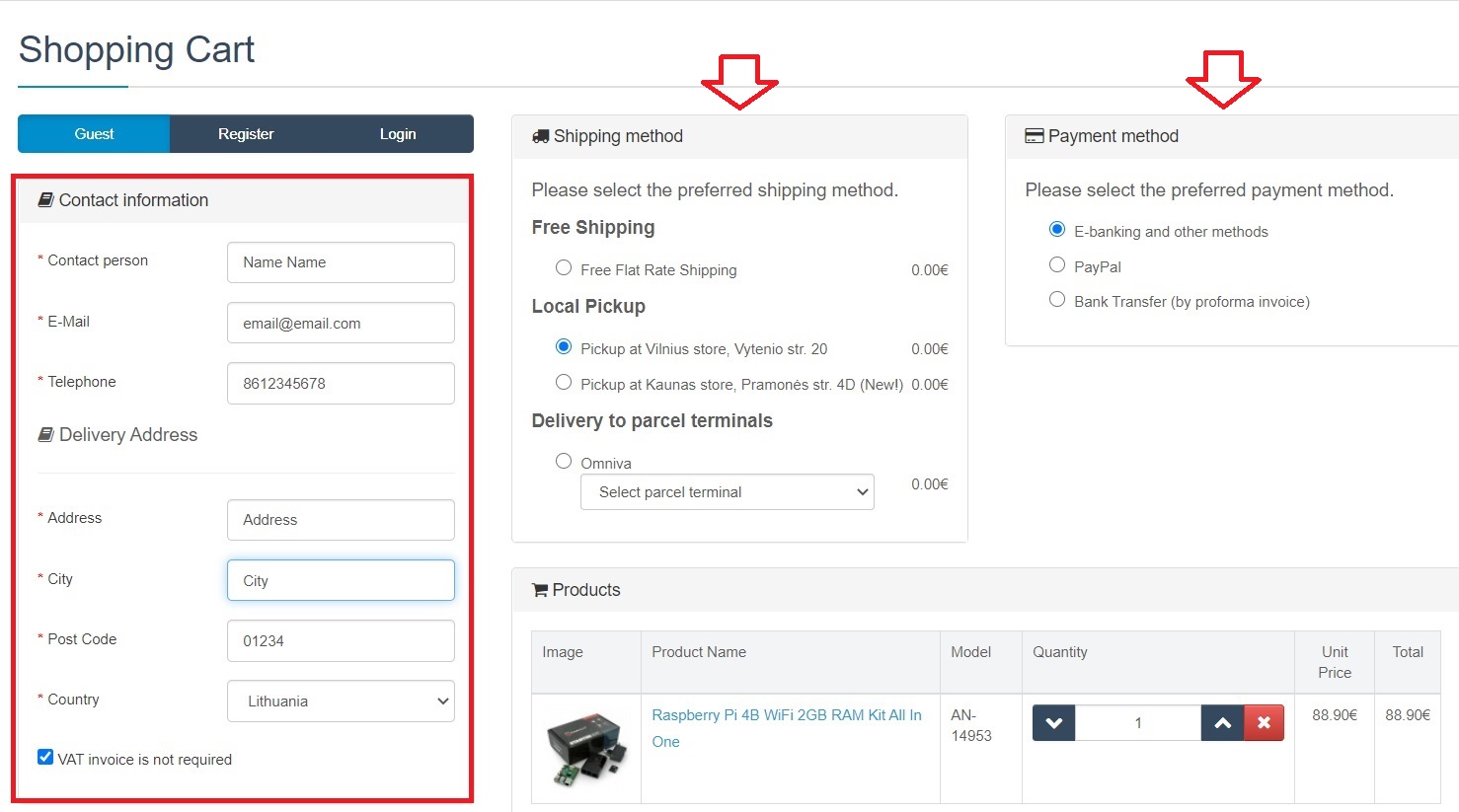 4) Select the desired delivery and payment method. If you need a VAT invoice for a legal entity, uncheck the box "You are a natural person", otherwise;
5) You can add a comment (e.g. you want to add an order to another one that has not yet been shipped / delivered). Agree to our privacy policy by checking;

6) Click "Confirm Order". Depending on the chosen payment method - in this case e-mail. banking, you will be redirected to the relevant bank's page for payment.
7) After the payment, you will be informed about the further progress of the order and the preliminary deadlines by e-mail. by e-mail and SMS.
You can find more information about delivery here: Delivery Information