HDMI - MicroHDMI adapter
HDMI - MicroHDMI adapter
Brand:
OEM
Product Code:
AN0445
EAN:
4779044512508
Availability:
Vilnius Store In Stock
Kaunas Store In Stock
HDMI - MicroHDMI adapter allows you to connect devices with microHDMI output, e.g. BeagleBone Black with monitors via a standard HDMI cable.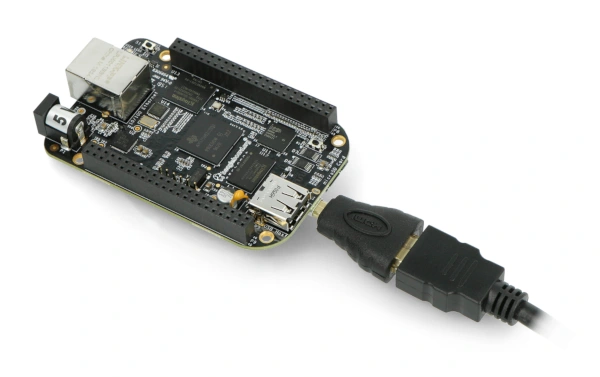 Specification:
Connector 1: HDMI (jack)
Connector 2: MicroHDMI (plug)
Complies with DMI High Speed
Color: black
HDMI - high quality picture and sound
HDMI (High-Definition Multimedia Interface) is a standard designed for digital cable transmission of video and audio. As with the USB interface, the connection dimensions vary depending on the device in the HDMI interface. For this reason, a useful solution to this problem is to connect an HDMI adapter that allows you to connect, for example, a monitor with a full-size HDMI connector to a Raspberry Pi 4B mini computer that has a micro HDMI connector.
HDMI adapter - not just for TV!
The HDMI interface is very often found in the standard equipment of many modern multimedia devices, whose hardware allows to play and transfer very high quality audio / video files, e.g. Full HD TVs, game consoles and DVD players. In addition, the HDMI standard has also found application in professional electronics.